BOTTLE 7.1 4T OIL RACING Full Synt (SAE 5W-40) 1L -MOTO
7615799B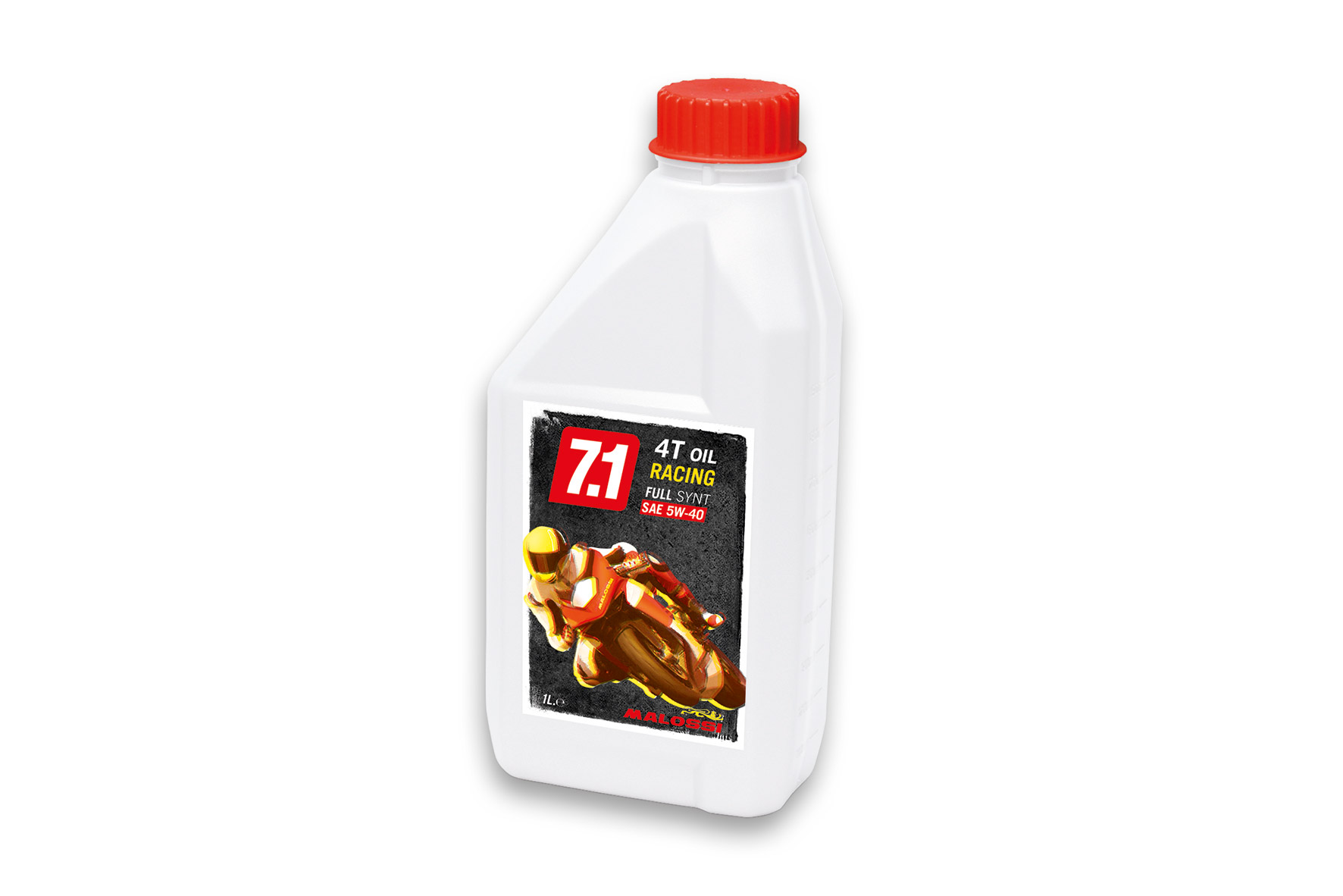 The product has LOW AVAILABILITY.
Description
100% synthetic ester lubricant for high-performance 4-stroke ENGINES, mainly for motorcycle racing.
The reduced internal friction, thanks to its low viscosity, allows the engine to unleash more power.
The service life and protection of the lubricated components are ensured by the high stability of the lubricant film at all operating temperatures.
The high cleaning power ensures superior engine cleaning, and maintains performance.
Compatible with catalytic converters.
Low volatility and reduced fuel consumption and emissions.
This product can be used in wet clutch systems.
Product reserved exclusively for competitive use in areas designated for competitions, according to regulations stipulated by the relevant sporting authority. We do not accept any liability for improper use.