CLUTCH BELL inner Ø 107 mm WEIGHT 474 grams YAMAHA-MINARELLI
for YAMAHA SLIDER 50 2T
7711124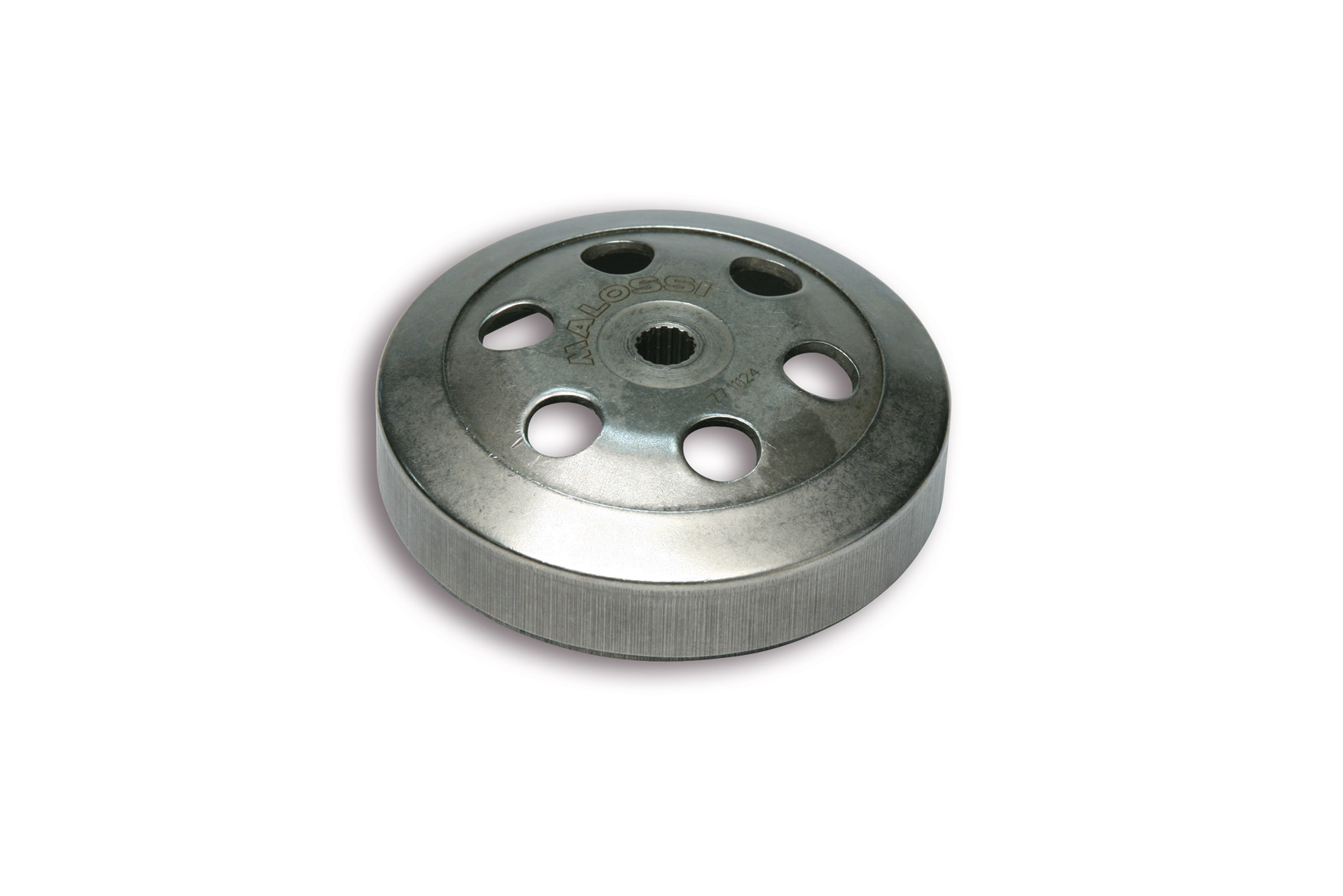 Description
Technical Specifications
Clutch Bell forged using Fe P04 deep-drawing steel;
Carbon steel centre hub made of round stock and TIG welded;
Anti-vibration band welded using a 3 point 120° pattern;
100% dynamically balanced;
Surface hardened through nitriding.
Product reserved exclusively for competitive use in areas designated for competitions, according to regulations stipulated by the relevant sporting authority. We do not accept any liability for improper use.
Makes and Models
CLUTCH BELL inner Ø 107 mm WEIGHT 474 grams YAMAHA-MINARELLI
Applies to
CLUTCH BELL inner Ø 107 mm WEIGHT 474 grams YAMAHA-MINARELLI