RED CHILLI OIL FILTER oil filter
0313382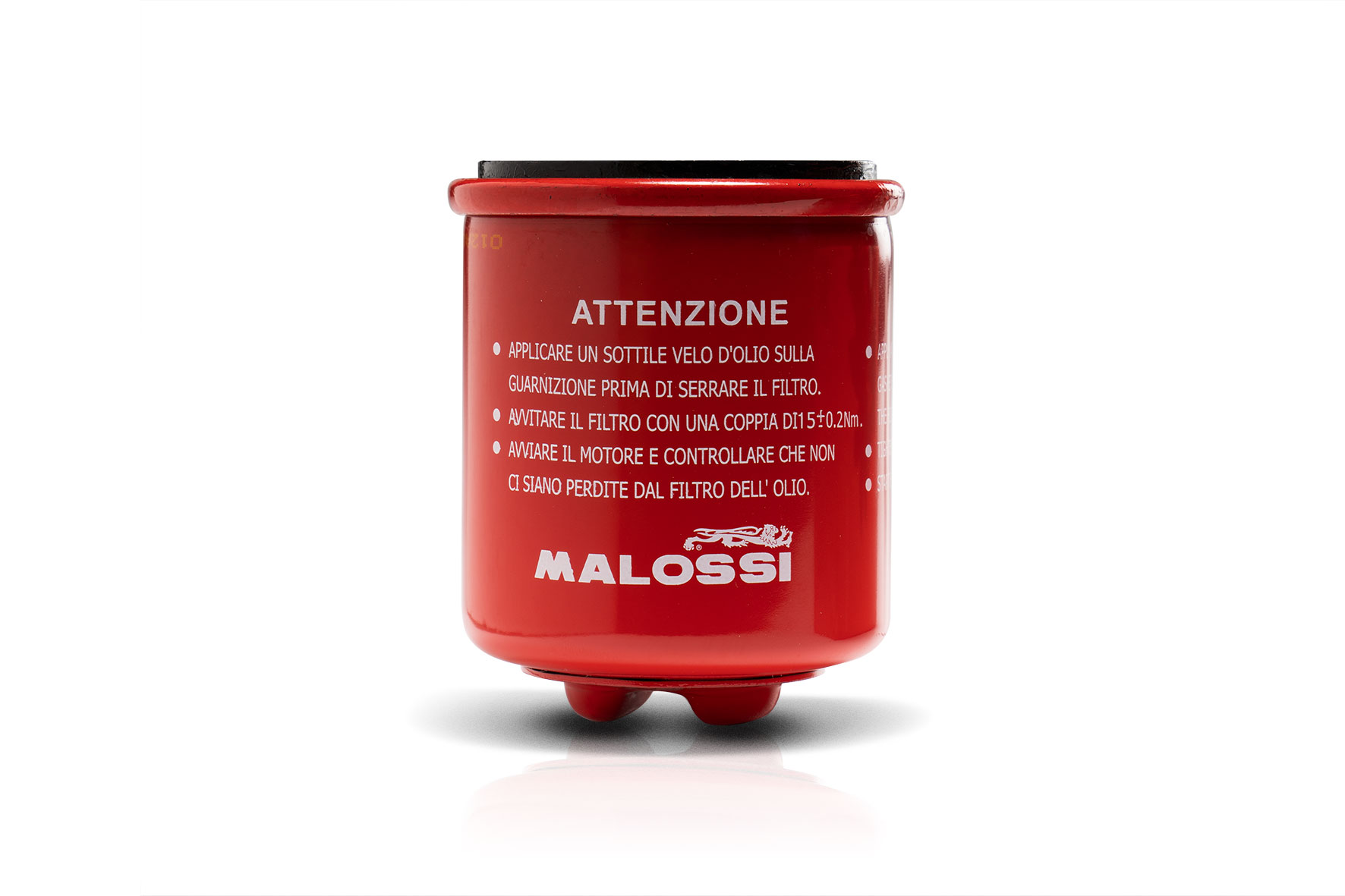 Description
RED CHILLI OIL FILTER
Malossi oil filters
for scooters with 4-stroke engines

Red Chilli Oil Filter is the safeguard for your engine!
Developed by Malossi to purify the oil that protects the engines and heads of the Malossi Trophy Races, in which they become stressed beyond every limit. In street application, the Red Chilli Oil Filters easily satisfy even the most extreme requirements from the most demanding customers. Greater durability of all the engine components is assured.
Reliability, performance and high quality is always a great priority with the development of the vast range of products guaranteed by the Malossi brand: Red Chilli Oil Filters do not deviate from this philosophy!
Technical Characteristics
Quality of the filtering media, unalterable in time, and insensitive to rapid temperature changes starting at 20°C below zero to the most elevated operational temperatures
Ability to filter infinitely small metallic particles and trap a greater quantity of harmful larger contaminants, in virtue of the special micro-porosity filtering media itself and its high capacity
Product reserved exclusively for competitive use in areas designated for competitions, according to regulations stipulated by the relevant sporting authority. We do not accept any liability for improper use.
Makes and Models
RED CHILLI OIL FILTER oil filter