EXTRACTOR for ROTOR
for DERBI Senda DRD PRO R 50 2T LC (D50B0)
6011651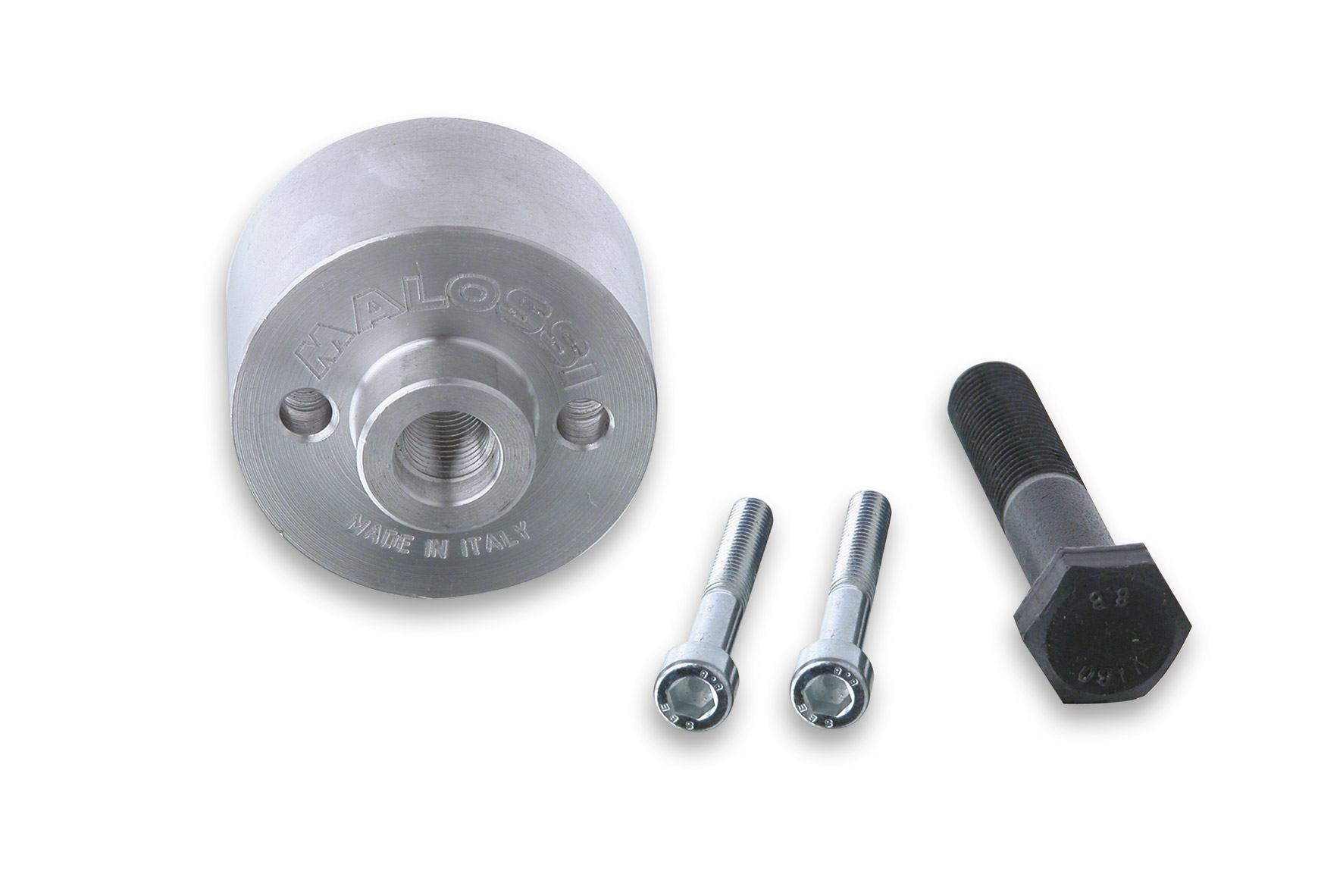 The product is UNAVAILABLE
Description
EXTRACTOR FOR ROTOR
A good mechanic can be spotted by his tools!
That's why Malossi is particularly attentive to developing the best tools that guarantee the correct assembly and dismantling of its components, especially those that have been designed for competitions and therefore require maximum care. Thanks to this extremely simple tool, it is possible to exert a resultant force coaxially to the shaft axis where the rotor is keyed, and by pivoting on the end of the rotating part, directly proceed to decouple the two parts without running the risk of forcing them in directions that will ruin the components or compromise their correct functioning.
Product reserved exclusively for competitive use in areas designated for competitions, according to regulations stipulated by the relevant sporting authority. We do not accept any liability for improper use.
Makes and Models
EXTRACTOR for ROTOR