HOSE KIT (front/rear) for MHR BRAKE (AERONAUTICAL)
2215529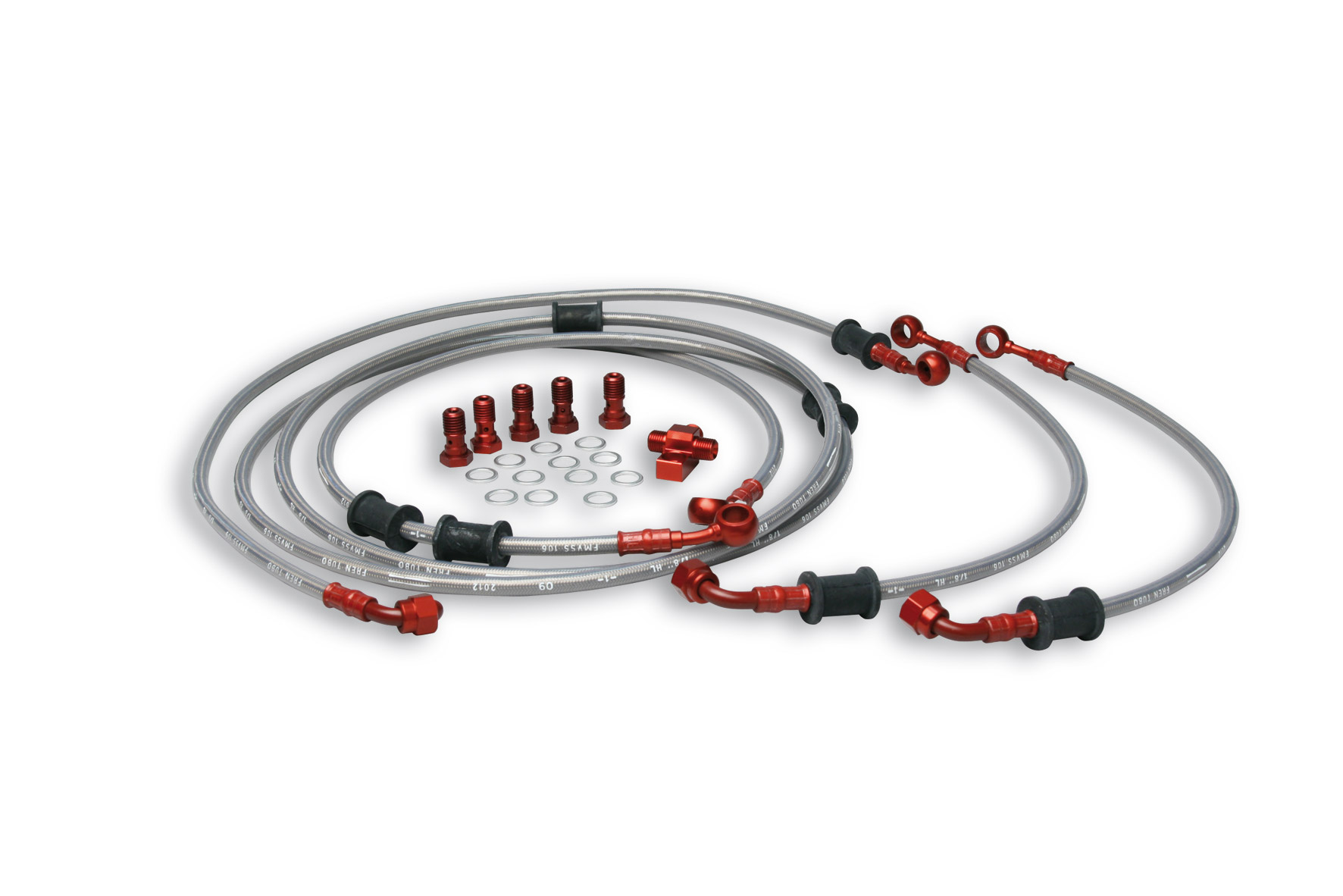 Description
RACING BRAKE LINE KITS WITH SINGLE BRAKING FOR MAXI SCOOTERS

Technical Specifications
Special thermoplastic lines with stainless steel braiding and anodised aluminium fittings, homologated TUV.
Super light and resistant to temperature and pressure changes results in precise lever feel and ultimately a confident ride.

Product reserved exclusively for competitive use in areas designated for competitions, according to regulations stipulated by the relevant sporting authority. We do not accept any liability for improper use.
Makes and Models
HOSE KIT (front/rear) for MHR BRAKE (AERONAUTICAL)