OVERS. forged PAIR of PISTONS Ø 66,2 pin Ø 15 rect./oil rings 3-for Original cylinder
for YAMAHA T MAX 500 ie 4T LC 2008->2011
3413706.20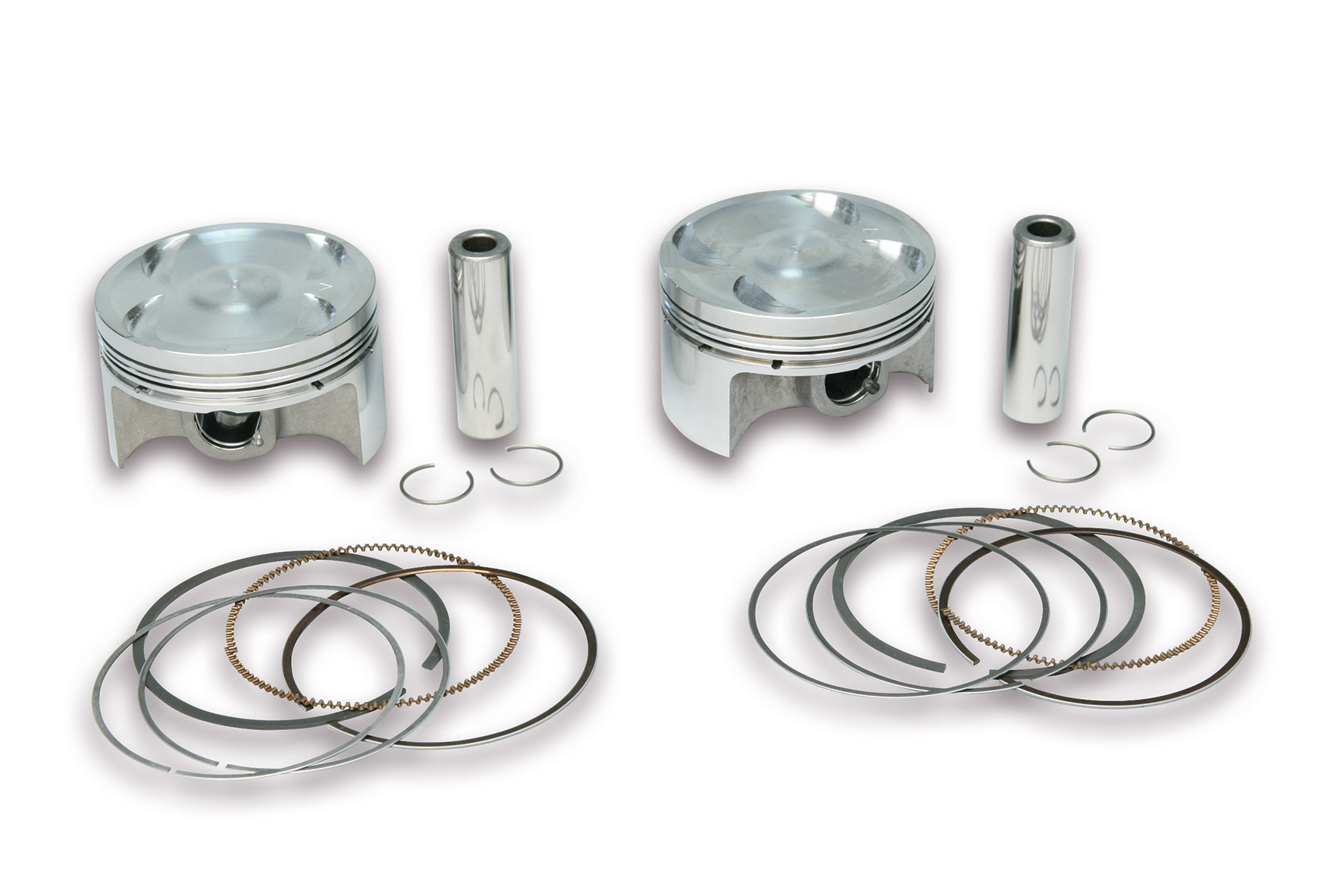 Description
Super T-Max
Malossi is proud to offer "Super T-Max," a completely new gamma of products for the most popular Yamaha Maxi-Scooter and like always Made In Italy!
Ø 66 forged piston
spin Ø 15 with 3 piston rings
high compression for original cylinder
Forged Pistons: Special Al-Si-Cu alloy, hardened, shaped crown with valve reliefs, racing design, reinforced and lightened with constant wall thickness.
Piston Rings (3):
1st - Compression Ring: Chrome plated steel.
2nd - Intermediate Ring: Phosphate coated steel.
3rd - Oil Control Ring: 3-piece oil ring, (chrome plated steel rails, plus spring).
Two available piston sizes:
Cylinder

Cylinder Sleeve Ø

Original

Piston Ø

Malossi

Piston ID Mark

Malossi

Normal

66.000 - 66.010

65.965 - 65.980

0

Over-Sized

66.020 - 66.030

65.985 - 66.000

M
The normal piston size is intended to replace the original piston without any need for cylinder modifi cations. (Verify that the cylinder is not damaged, ovalized or scored).
The over-sized piston is intended to be used with a modified cylinder sleeve, which has been honed to the dimensions indicated in the above table.
Product reserved exclusively for competitive use in areas designated for competitions, according to regulations stipulated by the relevant sporting authority. We do not accept any liability for improper use.
Makes and Models
OVERS. forged PAIR of PISTONS Ø 66,2 pin Ø 15 rect./oil rings 3-for Original cylinder