RED GRINDER SUNGLASSES with RED TEMPLES
4118464BR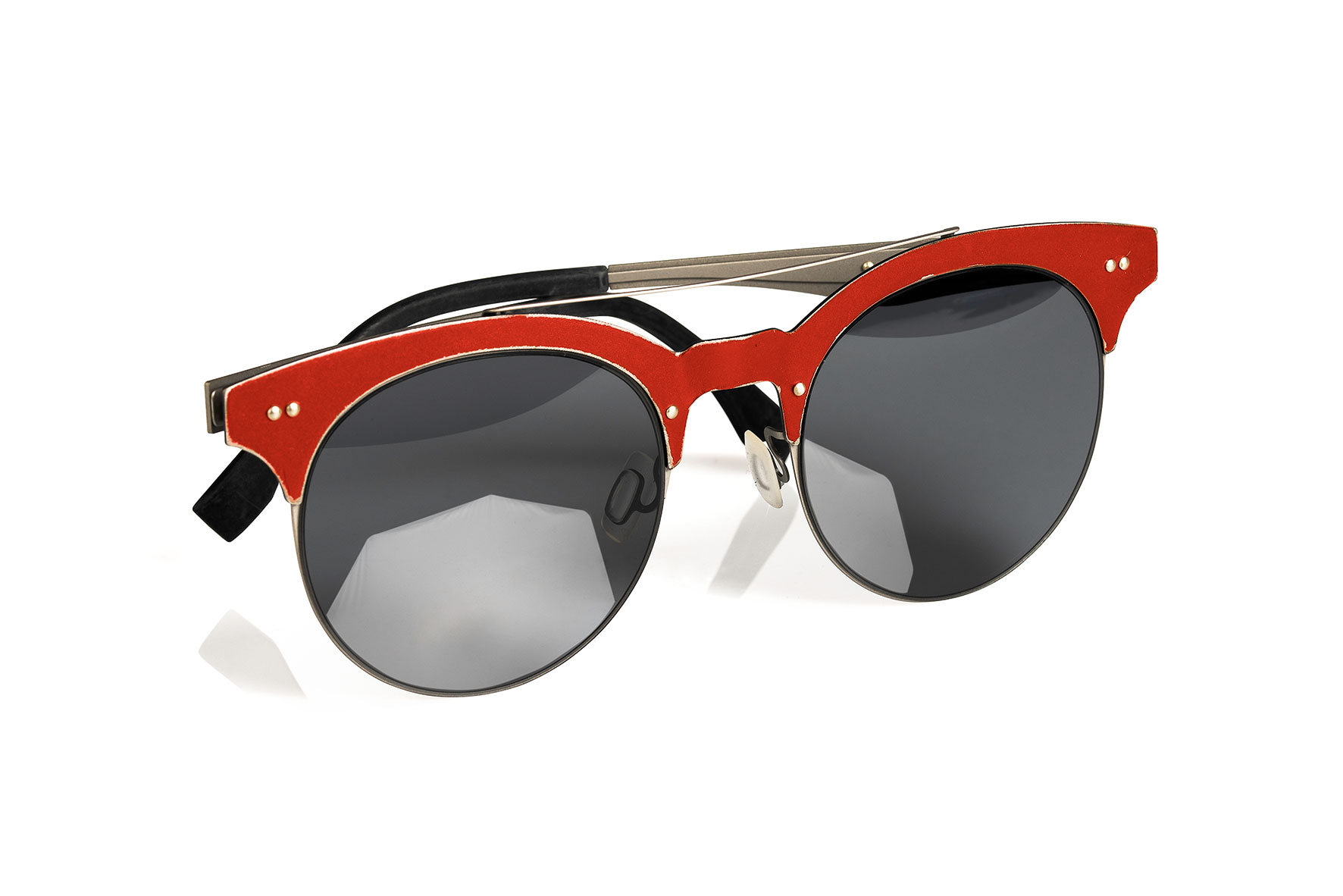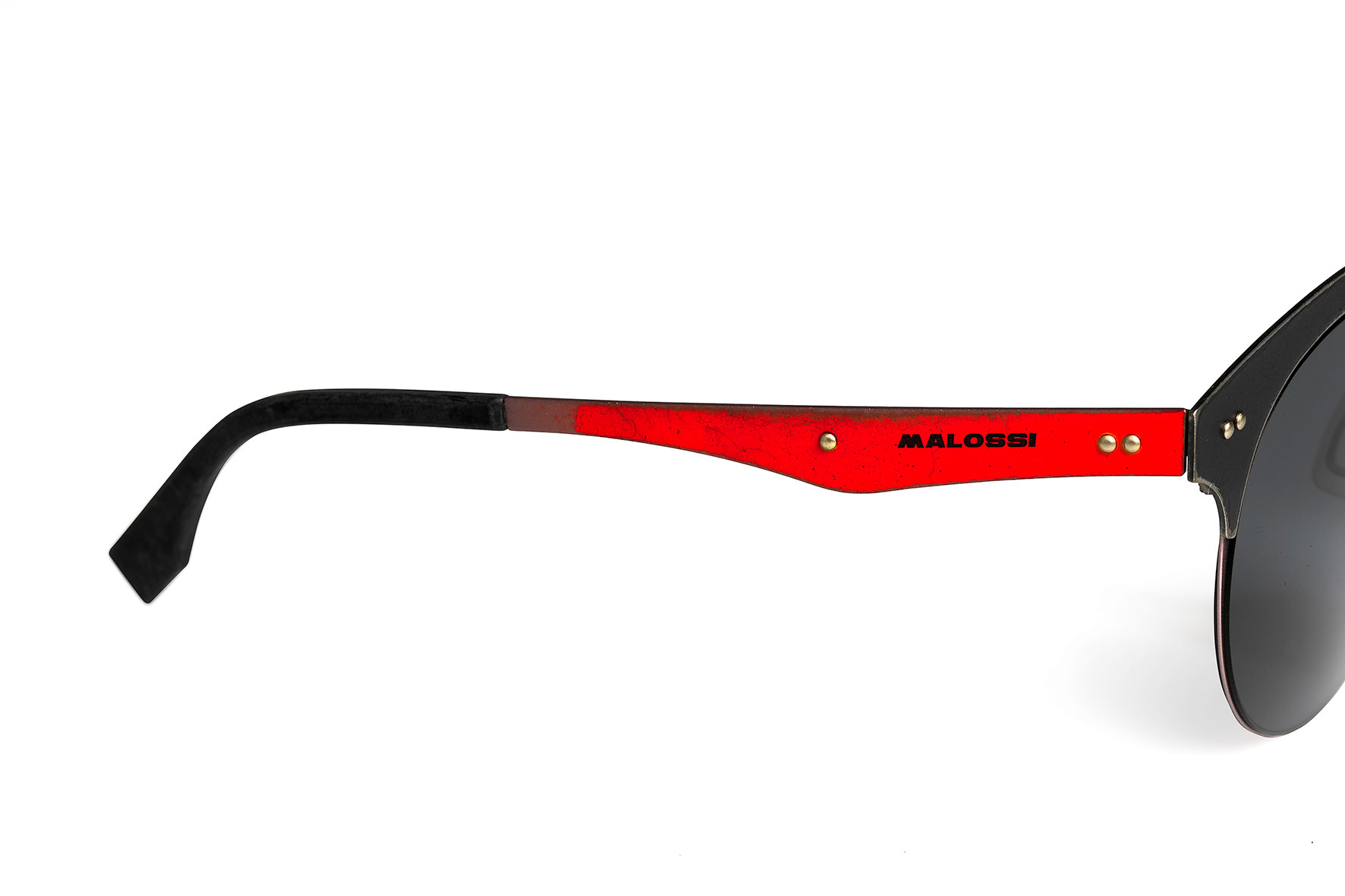 Description
MALOSSI EYEWEAR
Malossi, in collaboration with Vibrazioni art-design, the company which from 2006 has been creating designer furnishing and custom motor bikes, presents a new exciting project: a range of sunglasses, made of sheet metal recovered from old industrial drums, in what has become the iconic Vibrazioni style.
These are eco-friendly sunglasses with a unique and edgy look in which form and material are conceived from an ethical viewpoint and geared towards reviving the craftsmanship of the product.
The sunglasses from the Malossi range are 100% Made in Italy focused on the use of top-quality standards from design to production, incorporating prestigious materials, such as "Carl Zeiss Vision" lenses.
Both the models available, WELDER and GRINDER, are unique, numbered pieces which can be replicated to look the same without ever being identical, falling somewhere between pop art and design due to the inherent features of the material which, because it is recycled, brings with it unrepeatable variations of colours and surfaces, steeped in memory and content.
The raw material, industrial drum sheet metal, is reclaimed, recovered, reused and re-interpreted to create a one-of-a-kind eyewear style.
Product reserved exclusively for competitive use in areas designated for competitions, according to regulations stipulated by the relevant sporting authority. We do not accept any liability for improper use.