SUSPENSION BRACKET 25+ shock absorber bracket Kit
for YAMAHA T MAX 500 ie 4T LC 2008->2011
1813205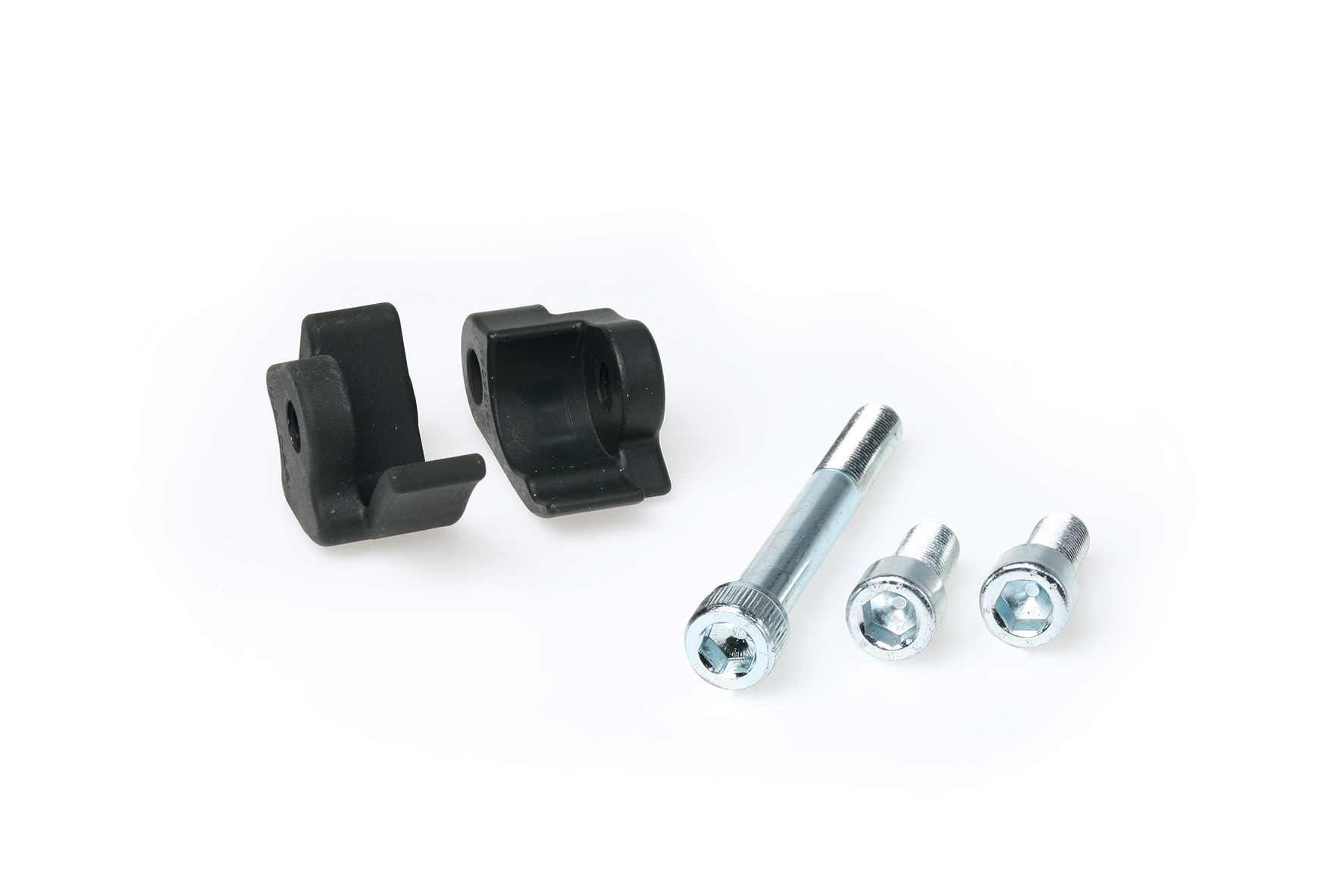 The product has LOW AVAILABILITY.
Description
SUSPENSION BRACKET 25+
Shock absorber bracket kit
for Yamaha T-Max - racing (position) setting

Maxiscooter races have highlighted the weak points of T-Max. During Malossi Trophy its performance on bends has been monitored, and after a long and careful testing we have defined the Suspension Braket 25+ kit.
Optimization in bend entrance, reached thanks to 25 mm raising of the vehicle rear part, is the remedy that grants greater stability to vehicle and, moreover, it contrasts the problem of ground impact.
Kit assembly requires only the disassembling of the central stand.
It is not required to modify the vehicle and the assembly handbook gives instructions for the easy installation of the kit!
Product reserved exclusively for competitive use in areas designated for competitions, according to regulations stipulated by the relevant sporting authority. We do not accept any liability for improper use.
Makes and Models
SUSPENSION BRACKET 25+ shock absorber bracket Kit